GM Pumps cc is a manufacturer and direct importer of specific pump technologies which service niche fluid handling markets in Southern Africa. Our ability to adapt and create unique solutions to difficult liquid transfer (pumping) challenges has resulted in the development of excellent service partnerships with customers throughout the SADAC region.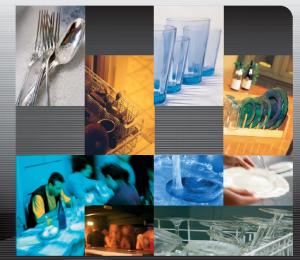 The Seko range of chemical dosing pumps provides fantastic solutions to the metering of measured dosage pumping of various chemicals in the water treatment, laundry and kitchen markets. These units are reliable, cost effective and well supported with stock and technical know how. For more information on Seko chemical metering pumps click on the metering pump tag above.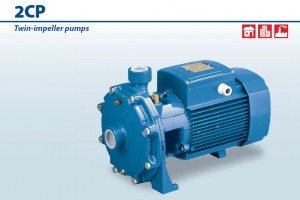 Water pressure pumps and pump systems are a large part of our product portfolio. We not only design and supply the correct pump and controllers for cost effective water reticulation, we also design and manufacture the water treatment and filtration systems. Our water filters and water processing plant will resolve most water issues whether drawing from rainwater tanks, dams, rivers, well points, boreholes or even the sea. Our ultra filter and reverse osmosis systems are extremely easy to use and very cost effective. More information can be found on our water pump tag above.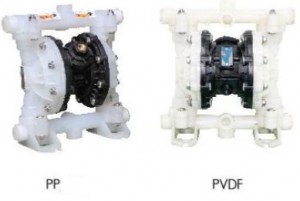 Air operated double diaphragm pumps (AODDP) are extremely popular in industry. These versatile pumps have proven themselves to be relatively immune to problems of priming and dry running. Operating on the principle of air pressure/volume being the primary energiser of the fluid being pumped, the closing or opening of either an airline or fluid line will result in immediate pump control without the need for expensive control systems and equipment. The GM AIR range is an excellent range of high quality air operated double diaphragm pumps.  Manufactured in our works in Bothas Hill, the diaphragm pumps in this range are made of various materials which make the units ideal for handling the majority of fluids and chemicals. More information is available on this site under GM AIR tab on the navigation bar.
Motor and Engine driven diaphragm pumps for bulk liquid and effluent transfer. Edson diaphragm pumps are primarily designed for the collection and transfer of waste liquids and pumping liquids with suspended solids. All of our diaphragm pumps are capable of handling liquids with large suspended solids without clogging, prime from dry start and able to run dry. They have the added feature of low emulsive, non-sheering pumping action. The above list of basic performance features and Edson's 130 year history of manufacturing quality products have made our pumps the choice for cleaning up our environment and controlling the disposal of liquid waste. More information is available on this site under the EDSON Diaphragm pump tab.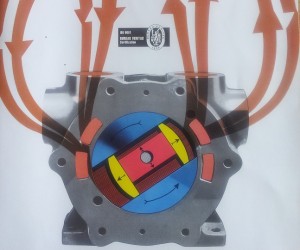 Our Oscillating rotary piston pump is a completely unique fluid handling system. Capable of pumping fluid with extremely high viscosities (200 000 cps) and high temperatures (300 Degree C) the unit offers many benefits to a broad section of the fluid handling industry. Excellent self priming, low sheer, positive displacement, high viscosity and high temperature pumping as well as the option of  jacketed or non jacketed pump housings. These features provide all the versatility one could wish for in difficult fluid handling systems. The GM pumps PD range is trusted for pumping a range of products from chocolate to bitumen. More on this oscillating rotary piston pump range is found on the PD tab above.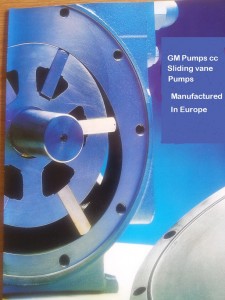 Our European manufactured GM pumps VANE, sliding vane pumps are built to exacting standards resulting in the units finding a strong footing on the liquid fuels sector. Ideal for diesel trucks and bulk fuel loading /offloading stations, our GM pumps Vane PD range of sliding vane pumps make both economic and technical sense. The BAL 2.5 is the most common size unit competing with larger brands due to the direct inter-changability from a dimensional and spares point of view. From a pricing perspective our quality units make huge sense when replacing or designing new installations. These units are produced to the ISO 9001 quality standards and fully supported with spares and service from our base in Bothas Hill, KZN, South Africa. More on this sliding vane pump range is found under the PD tab above.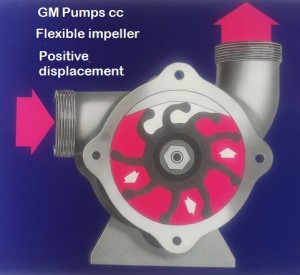 GM pumps flexible impeller range is again a unique product offering aimed at the self priming, low pressure fuel and light viscous fluid markets. This range has its place in industry for low pressure, viscous, low cost pumping applications. More information is available under the PD tab above.
The Italian manufactured, high quality,  GMP self priming range of pumps is ideal for both mobile (truck pump mounting) and stationary mounted applications. These units are available in both electric and bare shaft format which makes them ideal to couple via PTO, hydraulic or engine or electric prime movers. More information is available under the Self Priming tab above.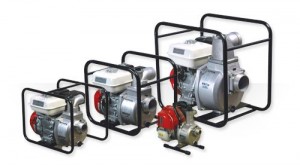 Koshin self priming large volume engine driven pumping units are stocked as complete units with either the Honda or the Koshin petrol engine.  Manufactured in Japan these superior quality pumps are the mainstay of the municipal and contractors markets. Available in 1″ to 3″ sizes. Please call us for more information or click on the Self Priming pumps tag above.
Koshin manufactured gear pumps are one of the most cost effective range of gear pump units in the market today. For general light viscosity fluids to pressures up to 10 bar these units offer a very cost effective option to higher cost gear pump options.  More information under the PD tag above.
ZENIT submersible pumps are available in vortex, grinder and standard design. These high quality submersible  pump units are available ex stock and well supported with a full range of spares.  Both free standing and duct foot bend mounting options are available. Please find more information under our submersible pump tag above.
<a title="Real Time Analytics" href="http://clicky.com/100816773″><img alt="Real Time Analytics" src="//static.getclicky.com/media/links/badge.gif" border="0″ /></a>
<script src="//static.getclicky.com/js" type="text/javascript"></script>
<script type="text/javascript">try{ clicky.init(100816773); }catch(e){}</script>
<noscript><p><img alt="Clicky" width="1″ height="1″ src="//in.getclicky.com/100816773ns.gif" /></p></noscript>