For further info, please visit our dedicated GM AIR website.
GM Air,  Air Operated Double Diaphragm pumps are positive displacement pumps that displace a set volume of fluid with each stroke. Being air operated they are safe to use in explosive or flammable environments. The dry run capability of an air pump makes this ideal when operated by unskilled or semi skilled labour or in locations that are difficult to monitor. Air pumps are easy to automate and one can install remote controls cheaply.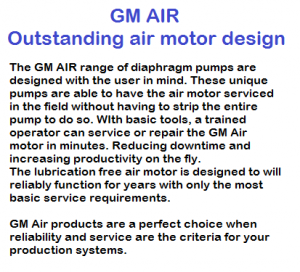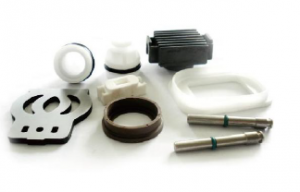 Strip the air motor assembly to service without having to strip the pump.
GM AIR double diaphragm pumps are so simple to repair, productivity increases and downtime is almost non existent. Operators love the GM AIR pumps because they are simple to operate and even easier to service and repair.
GM AIR products are outstanding in delivering higher productivity and lower cost of ownership ratio's.
Call +27 31 777 1629 for more information