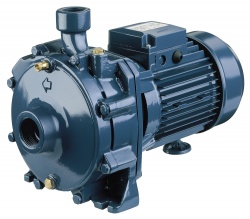 Ebara model CDA water pumps are twin impeller pumps designed for higher heads and medium flow rates.
These pumps are well constructed in Cast iron being close coupled to a 2900 RPM electric motor.
Ebara CDM twin stage water pumps are able to achieve higher heads (80 meters) compared to the single stage options.
The CDM series is normally available from GM Pumps CC on an ex stock basis.
Related posts: